Use one platform to sell products to anyone, anywhere—online with your e-commerce store, online marketplaces, and social media, and in-person with point of sale.
All the features you want, none of the hassle. Shopify makes it easy to build and manage your online store.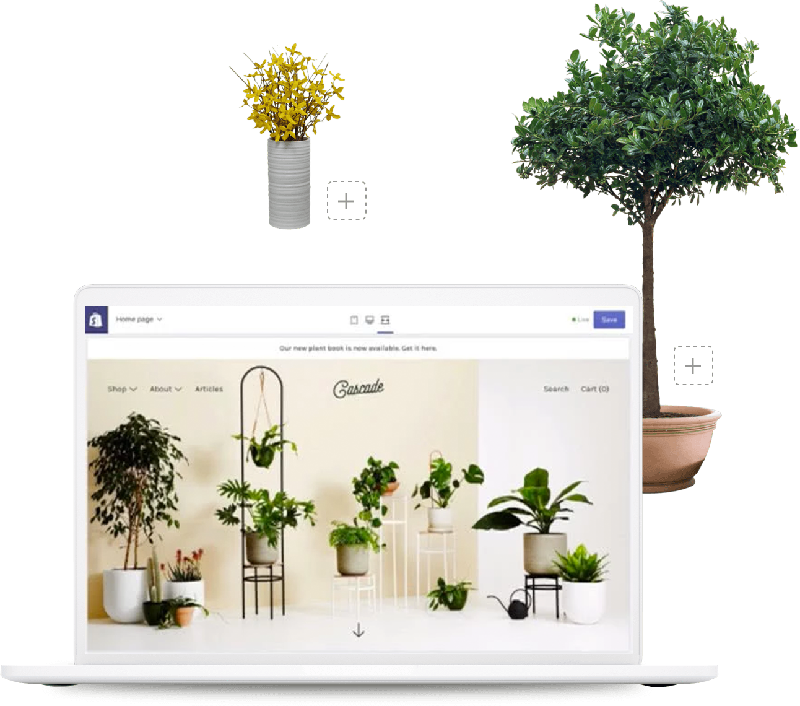 Why Using DM Blocks Solutions?
As Shopify Partners and Experts, we deliver a fully-integrated Shopify implementation. Our team of developers and designers will ensure you get the full power of a world-class e-commerce platform.
Bring your brand to life
We set up your domain name, logos, templates and customize your storefront theme to match your brand uniqueness, following Shopify best practices and align to your business needs.
Start selling faster
As Shopify Experts, our team is dedicated to upload your products, optimize each image, set up your taxes and shipping rates, set up your preferable payment merchant and customize every step of integration so you focus on orders fulfillments.
Extend your reach
We help you set-up the tools so you can promote and sell on multiple sales channels all from within Shopify.
Why hosted ecommerce?
Choosing the right e-commerce platform for an online business could be tricky.If this choice is made hastily, without the right information, they risk investing time and money into a platform that does not meet their needs, significantly impacting the success and longevity of your business.
As Shopify partners DM Blocks helps you get the full added value that comes with working with a fully-hosted solution.
Shopify is the world's leading multi-channel commerce platform, powering more than 400,000 businesses who have collectively sold more than $34 billion worth of products online or in-person.
Type of Deployment
Limitless potential
Unlimited bandwidth, product inventory, and customer data.
Store management made easy
24/7 customer support from Shopify and DM Blocks dedicated team.
Rest easy knowing your business is safe
​Industry leading security and reliability with 256-bit SSL certificates, Level-1 PCI compliance, and 99.9% uptime.