Extend your team, develop a product, or hand-over delivery
DM Blocks software development company allows you to gain a leverage against sudden skill and staff shortage.
We offer professional offshore services to businesses in Costa Rica and across the globe.
Our experience in Custom Software Development helps tech companies scale engineering capacity and deliver great software solutions.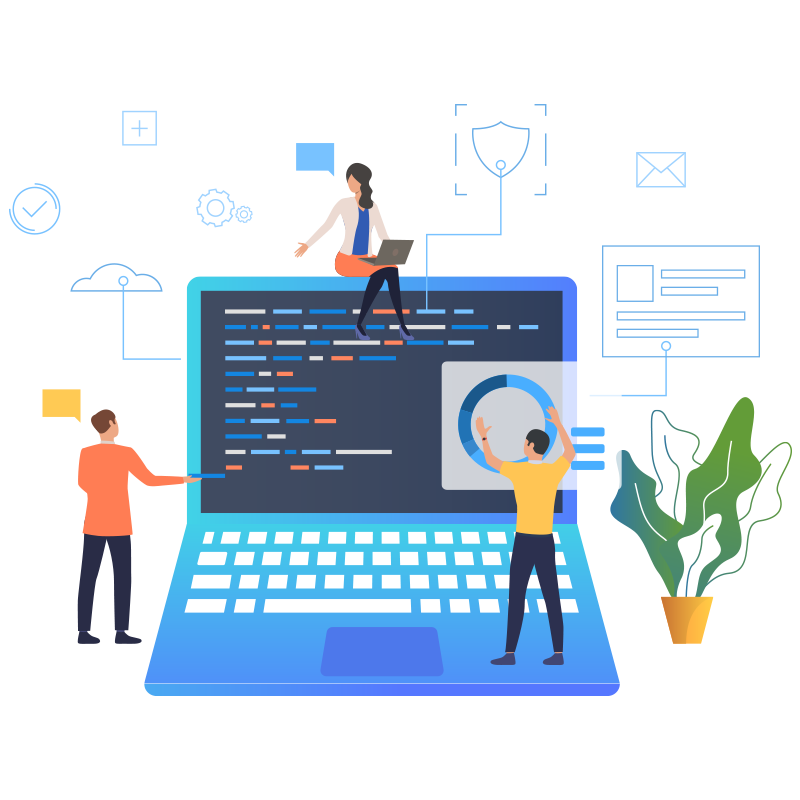 We Will Help You
Increase productivity
We aim to accelerate business processes with our outsourcing experience. Companies worldwide allow us to shape their digital entity in order to help multiple projects go live and meet tight deadlines.
Deliver faster with Scrum
DM Blocks has been successful with local and international outsourcing due to the flexible and effective Scrum framework. It allows our teams to adapt to your pace and deliver project development tasks faster.
Get a customized team
Each time we assign an offshore development team to solve your task, we hand pick every expert to ensure their skill and expertise matches your needs. This is the key to wholesome strategic outsourcing.
Engagement Models
Strategic outsourcing that strengthens the core resources of the development team of the client with the resources of DM Blocks.
Presenting the client a free and round the clock access to the offshore software and other tools and resources of the DM Blocks development company.
Developing the project with the help of a tight cooperation with DM Blocks project manager and the client's development team.
Contact Us to Get Started