September 5, 2018
6201 Views
Category:

Blog
DM Blocks believes in the power of Cloud Computing. No matter if your business is large or small, our Cloud Integration services adapt for all the three service delivery models: Saas, Paas and IaaS.
The benefits are endless when it comes to cloud computing for small business. Rather than storing information on a server in an office, the cloud allows businesses to store data and conduct business virtually. Today a small business can run lean, minimizing infrastructure costs and labor costs, by maximizing its ability to run virtually.
Cloud computing empowers a small business to be mobile, agile and save money.
Types of Cloud Computing
There are four types of cloud computing: cloud storage, cloud backup, software as a service (SaaS), or cloud hosting.
Cloud storage programs backup data and facilitate sharing of information across devices such as Dropbox which allow a company to store its data in the cloud.
Cloud backup enables companies to protect themselves against a cyber attack or lost data.
SaaS can include accounting programs or CRM systems such as Salesforce, and document creation platforms such as Google Docs.
Cloud hosting programs enable companies to share information by email or web-based phone systems or data storage.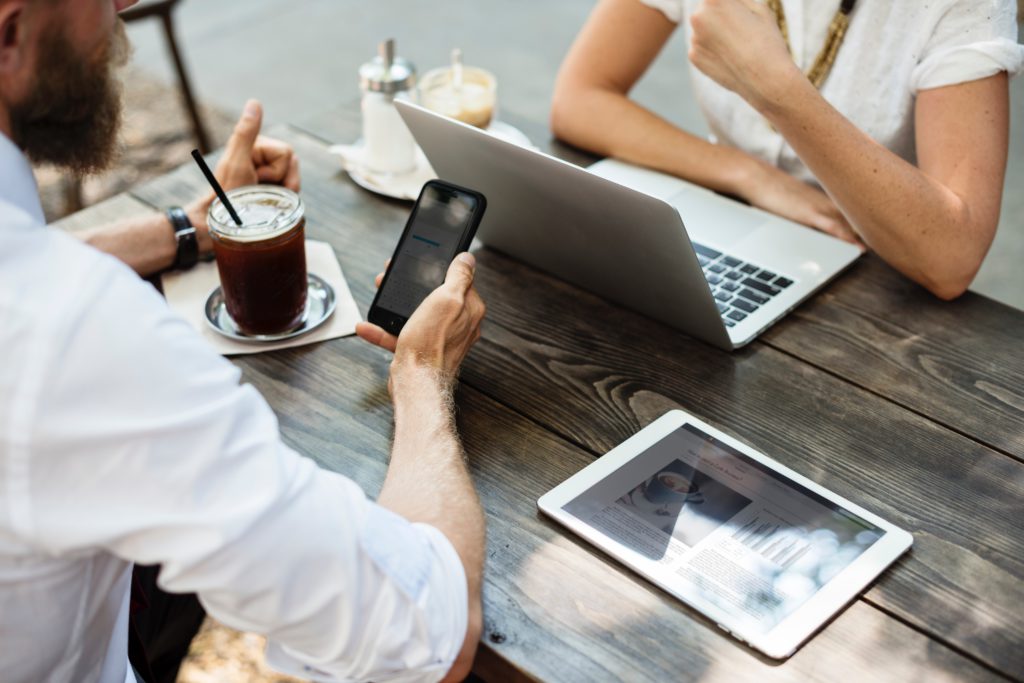 Work Virtually
Cloud computing makes collaboration easier. Workers can connect with each other via the cloud and collaborate more effectively. It's no longer necessary to hold a staff meeting in a conference room. Small businesses can scale without having to lease an office or be restrained in talent searches by location.
Operating in a virtual workplace allows companies to be mobile while reducing costs and risks.
Costs and Flexibility
High costs of living and operation make it difficult for start-ups to compete with mega-corporations in the cities where top talent tends to gather. Cloud computing allows small businesses to tap into the global talent market. Location is no longer a handicap in building a business. Cloud computing reduces operational costs and provides small businesses with flexibility.
Agile Business and Infrastructure
Further with cloud computing, small businesses can evolve their infrastructure as quickly as their business does. It takes a couple of minutes to add storage space whereas it can take months to find a new office and become operational in that space.
Cloud computing provides small businesses with a means to be nimble and flexible. It improves efficiency, mitigates risk, and reduces costs. These are three big wins for any startup or small business. Companies can quickly scale through cloud computing. They can function in a virtual marketplace from anywhere in the world. Cloud computing helps small businesses be global and grow.